ABP Biosciences: Fluorescence Labeling and Detection Strategies for Life Science Research, Diagnostic R&D, and Drug Discovery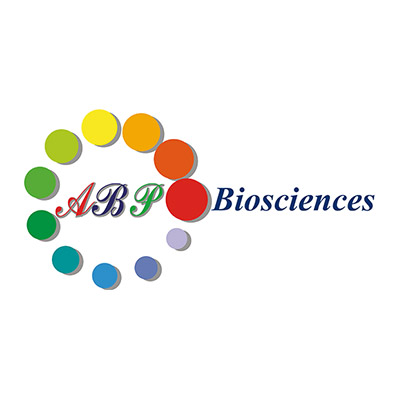 ABP Biosciences develops and manufactures innovative products focusing on fluorescence-based detection. The company has developed several unique tools, such as Andy Fluor dyes, iQuant™ DNA or RNA Assay Kits, Phospho-Tag™ Phosphoprotein Gel Stains, and ultra-sensitive ECL Western Blot substrates, cell functional assays (apoptosis, viability, proliferation), cell organelle stains as well as reagents for PCR and transfection, biotin derivatives and TRIzol reagent.
Featured Products
Organelle - and Membrane-Specific Stains
Bright fluorescence
Multicolor selection
Suitable for cell imaging and flow cytometry
Validated protocols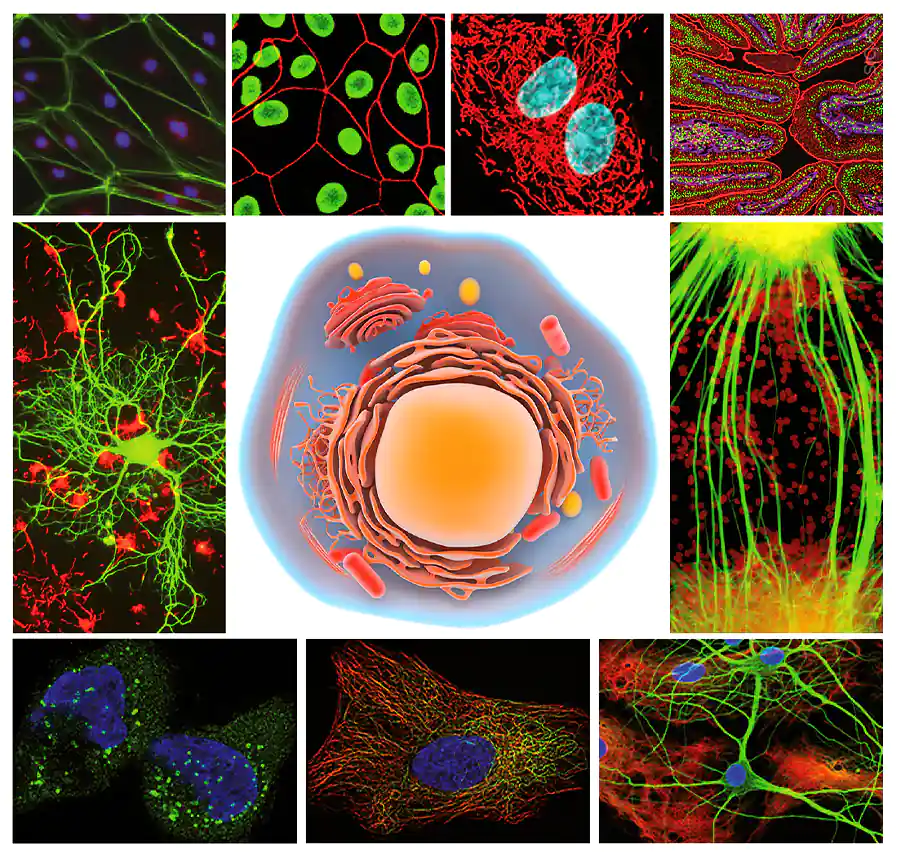 ABP Biosciences offers a diverse selection of cell structure probes to specifically stain from organelle and membrane to whole cell. These small organic stains have been widely used as counterstains to identify the location of specific proteins and targets of interest within the cell while detection of antibodies against proteins associated with specific organelles can lead to a better understanding of cellular function.
Simply Add, Incubate, & Image
EasyProbes™ reagents are specially formulated ready-to-use cell imaging solutions designed to stain cells without calculation, dilution, or pipetting. EasyProbes™ reagents are supplied in dropper bottles. Just tip & drip two drops of stain solution to the cell slide and you are ready to image.
More Innovative Products Featured by ABP Biosciences
DNA and Protein Gel Stains ‒ High sensitivity, nontoxic
Nucleic Acid Assays ‒ For quantitation of DNA or RNA
Cell-Functional Assays ‒ Apoptosis, viability, proliferation
iLink™ Antibody Labeling Kits ‒ Covalently labeling of your antibody
Nucleic Acid Purification ‒ Genomic DNA, RNA, Viral DNA & RNA Purification, Plasmid DNA Purification
COVID-19 Research Reagents and Tools ‒ COVID-19 Antigen and Receptors, Lipid Nanoparticles (LNPs), Modified Nucleoside-5'-Triphosphates
Please Browse ABP Biosciences Products: