BellBrook Labs – Universal Activity Assays for Enzymes • Multiple Fluorescent Readouts • Use for HTS, SAR, MOA, Residence Time & More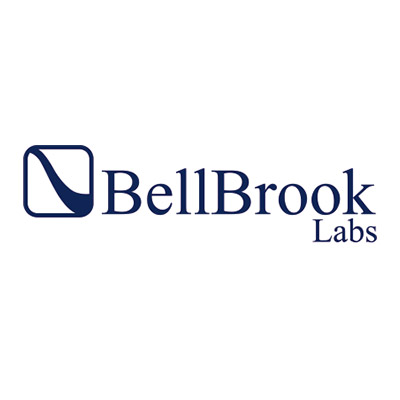 BellBrook Labs accelerates drug discovery and biological research by providing innovative lead discovery and optimization solutions for enzyme drug targets. Their flagship Transcreener® high throughput screening (HTS) assays have been used by hundreds of pharmaceutical and biotech companies, CROs and academic laboratories around the world to develop more effective drugs for treating cancer, autoimmune disease, and other debilitating diseases.
Here is what you can do with Transcreener
Screen for small molecule inhibitors
Determine enzymatic activity
Profile inhibitor potency / determine IC50 values
Measure residence time / off-rate / dissociation of lead molecules with target
Inhibitor selectivity profiling
Mechanism of action studies
Transcreener Advantages
Universal – Use with virtually any kinase
Direct detection of nucleotide enzyme products eliminates complex coupling steps that add to assay interference
The sensitivity of Transcreener enables accurate data, generating Z' values of greater than 0.7 at substrate conversion levels less than 10%
Saves you time and development costs by using a single set of reagents for the entire kinase enzyme family
Your choice of FP, FI, and TR-FRET readouts with certified performance on major multimode readers
Overnight reagent and signal stability mean you get reliable, robust screening data in large automated screens
Safe, non-radioactive assay method
Measure enzyme activity in real-time allowing for residence time determination in an HTS format
Transcreener: How it Works
Transcreener is a universal assay method that can be used across entire families of nucleotide-dependent enzymes. Rather than using separate assays for a multitude of specific reaction products, such as phosphorylated proteins or lipids, a single nucleotide detection assay can be used for all of the enzymes that generate a common nucleotide product. For example, ADP detection can be used as a universal kinase assay method for any protein, lipid or carbohydrate kinase.
Transcreener assays rely on direct, highly specific detection of nucleotides using antibodies that are able to differentiate between nucleotides on the basis of a single phosphate group. Selectivity for the product nucleotides vs. the substrates (e.g., ADP vs. ATP for a kinase assay) range from 150-fold to over 1000-fold. This exquisite selectivity allows detection of nucleotide enzyme products in the presence of an excess of the substrate nucleotide (e.g., ADP detection in the presence of excess ATP for kinase assays), a requirement for measuring enzyme initial velocity.
To generate a signal, the Transcreener Assays use a homogenous, competitive immunoassay format in which the antibodies are paired with high-affinity fluorescent tracers. Displacement of the tracer by the nucleotide being detected causes a change in its fluorescence properties. The FP assay is the simplest; it requires just the tracer and the unmodified antibody; the change in polarization is caused by the increased rotational mobility of the tracer when it is displaced. For the TR-FRET and FI formats, the antibody is conjugated with a molecule that changes the magnitude of the tracer fluorescence when it is bound, and this effect is lost when the tracer is displaced.
Transcreener: Why direct detection is better for HTS
Transcreener assays have fewer reagents and a less complex mechanism than any other nucleotide detection assay, which generally require coupling enzymes to convert a nucleotide to a product that can generate a signal with a reporter enzyme. Each coupling and reporter enzyme is a potential target for the compounds being screened, which increases the risk of false positives or of missing a hit, and requires additional wells for counter-screening. (Some ADP detection assays even use kinases as coupling enzymes, further complicating their use for kinase inhibitor screening.)
Direct detection also means that the protocol is the simplest and most flexible available: run your enzyme reaction, add Transcreener reagents with stop mix, and read plates. Or the Transcreener detection reagents can be added at the start of the enzyme reaction to continuously monitor enzyme activity; e.g., for measuring inhibitor residence times with "jump dilution" kinase assays. Some coupled methods require extra liquid addition and incubation steps, which complicates assay automation and precludes running them in a continuous mode.
Guides
A Guide to Measuring Drug-Target Residence Times with Biochemical Assays
During drug development initiatives, analysis of drug-target residence times can improve efficacy, increase therapeutic window, and reduce the risk of premature focus on candidate compounds that are likely to have undesirable side effects. This guide provides technical background on concepts and techniques for use of Transcreener® biochemical assays to measure drug-target residence times, along with examples and case studies.
Read more
A Guide to Navigating Hit Prioritization After Screening Using Biochemical Assays
So you have performed your screen. What's next? This guide is focused on how biochemical assays are used for characterizing and prioritizing compounds following a primary screen with an enzyme target, whether using high throughput screening (HTS) or virtual screening (VS). A typical screening funnel is shown below, with the many applications of the biochemical activity assay highlighted.
Read more
Targeting Kinases Involved in the Innate Immune Response
Clinical trials continue to determine whether therapeutic modulation of kinases can be used to suppress the immune system in autoimmune diseases or stimulate for antiviral and cancer immunotherapy. The discovery and characterization of small molecule modulators have aided these efforts. The Transcreener ADP² Kinase Assay meets this need as it relies on direct ADP detection to measure the activity of virtually any kinase. The method has been extensively validated for kinase discovery programs since 2007. This article provides five examples of how Transcreener allowed rapid assay development to enable screening and dose-response measurements.
Read more
Please Browse BellBrook Labs Products: