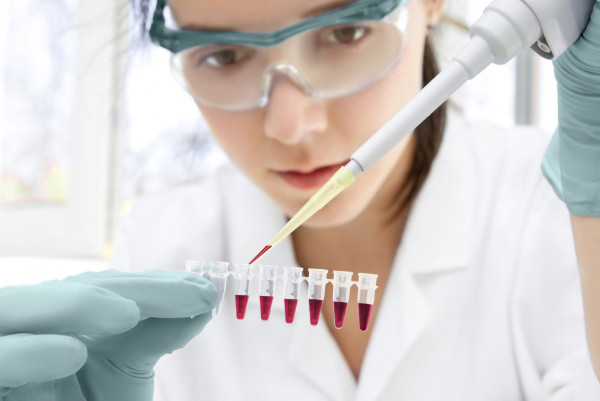 Usage: hover your mouse-pointer anywhere on the image above to see an enlarged portion of the image. You can also just click the image to see the original-sized version.
| | |
| --- | --- |
| Description: | ABP HiFi DNA Polymerase is a new generation superior enzyme based on Pfu DNA Polymerase for robust PCR with extreme fidelity. High amplification efficiency and template adaptability makes ABP HiFi DNA Polymerase suitable for almost all PCR reactions. ABP HiFi DNA Polymerase is capable of amplifying long fragments such as 40 kb λ DNA, 20 kb genomic DNA and 10 kb cDNA. The amplification error rate of ABP HiFi DNA Polymerase is 100-fold lower than that of Taq and 10-fold lower than that of Pfu. Super fidelity and supreme amplification efficiency make ABP HiFi DNA Polymerase the best choice for high fidelity PCR. Amplification will generate blunt-ended products, which are compatible with ABP One Step Cloning Kit. 2× ABP HiFi PCR Master Mix contains ABP HiFi DNA Polymerase, dNTP, and an optimized buffer system. The amplification can start only with the addition of primer and template, thereby easing PCR setup and improving reproducibility. Protective agents in the 2× ABP HiFi PCR Master Mix enable the resistance to repeated freeze-thaw cycles.  |
| Order #: | D019-01-ABP |
| Unit Size: | 1 mL |
| Supplier: | ABP Biosciences |
| Shipping: | Ice Pack |
| Storage: | -20°C |
| Subcategory: | PCR |
| More information: | Go to webpage |
Datasheet
91.00 € *
*All prices are net in Euro and do not include applicable taxes, shipping & handling, or other charges (e.g., customs duties).
Delivery time approx. 8 - 10 working days
How To Order

Orders can be placed by phone, fax, e-mail, or via our online shop:

After placing your order, you will receive an order confirmation via e-mail within 2 working days. If you do not receive this e-mail, please contact us by phone. Thank you! More information regarding our ordering process can be found here.

Technical Service - Product Information