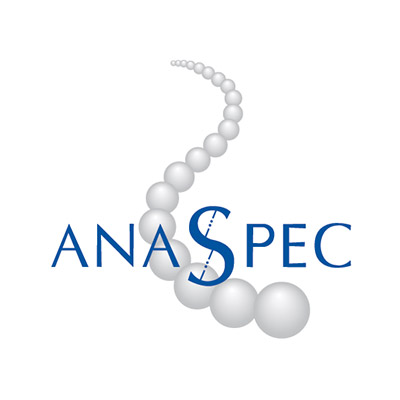 Usage: Hover your mouse-pointer anywhere on the image above to see an enlarged portion of the image. You can also just click the image to see the original-sized version.
| | |
| --- | --- |
| Description: | The SensoLyte® 520 Acetylcholinesterase Assay Kit is a homogeneous assay that can be used to detect the activity ofEnzyme and for screening of AChE inhibitors. Active AChE generates fluorescence that can be monitored at excitation/emission=490/520 nm. The long wavelength fluorescence of the substrate in this kit minimizes interference from autofluorescence of components in biological samples and test compounds, resulting in higher sensitivity., Optimized to detect human AChE , Detect as low as 8 pg/ml of active AChE, 200 assays in 96-well format, Entire process can be completed in 1 hour Acetylcholinesterase (AChE) is a fast acting serine hydrolase that belongs to the carboxylesteraseEnzyme family. It hydrolyses acetylcholine into choline and acetic acid and is found in the synaptic cleft. It can be detected in many mammals and non-mammalian species. Alzheimer and myasthenia gravis diseases are characterized by reduced acetylcholine. Thus, drugs that inhibit AChE were developed to reduce disease symptoms. AChE can be inhibited by many natural substances such as alkaloids and synthetic chemicals such as organophosphorous compounds that are frequently used as pesticides. Recently, it was demonstrated that natural compounds have variable inhibitory effect on AChE depending on the species. *For Research Use Only* |
| Order #: | AS-72242 |
| Unit Size: | 1 kit |
| Supplier: | AnaSpec |
| Restrictions: | Only available in Germany and selected European countries. |
| Shipping: | Dry Ice |
| Storage: | Component B at -80 °C, all other components at -20 °C |
| Subcategory: | Enzyme Assays |
| More information: | Go to webpage |
Datasheet
286.00 € *
*All prices are net in Euro and do not include applicable taxes, shipping & handling, or other charges (e.g., customs duties).
Delivery time approx. 8 - 10 days
How To Order

Orders can be placed by phone, fax, e-mail, or via our online shop:

After placing your order, you will receive an order confirmation via e-mail within 2 working days. If you do not receive this e-mail, please contact us by phone. Thank you! More information regarding our ordering process can be found here.

Technical Service - Product Information