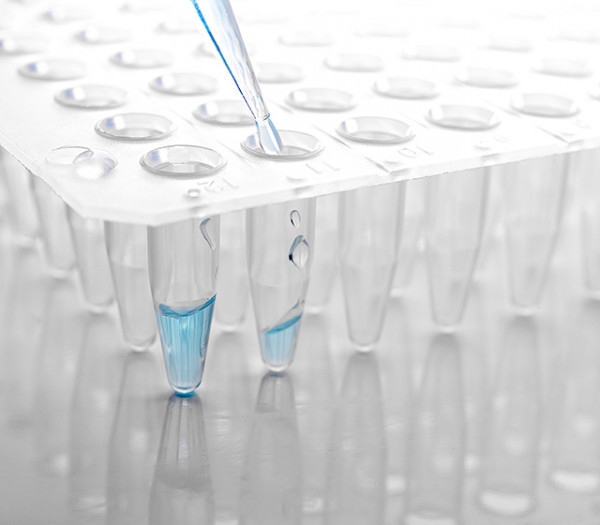 Usage: hover your mouse-pointer anywhere on the image above to see an enlarged portion of the image. You can also just click the image to see the original-sized version.
| | |
| --- | --- |
| Description: | This peptide is a C-terminal surface sorting signal with a conserved LPXTG motif, labeled with the Dabcyl/Edans FRET pair. Sortase cleaves surface proteins at the LPXTG motif and catalyzes the formation of an amide bond between the carboxyl group of threonine and the amino group of cell-wall crossbridges. Sortases are a family of Gram-positive transpeptidases responsible for anchoring surface protein virulence factors to the peptidoglycan cell wall layer. Surface proteins of Staphylococcus aureus are anchored to the bacterial cell wall by a mechanism requiring this C-terminal sorting signal. Cell wall sorting is the covalent attachment of surface proteins to the peptidoglycan via a C-terminal sorting signal that contains a consensus LPXTG sequence. Cleavage of this FRET substrate by sortase reveals the fluorescent signal that may be measured to study sortase activity. Inhibition of the sortase activity is a potential way of treatment of the staphylococcal infection. The LPXTG motif is conserved in more than 100 surface proteins of Gram-positive pathogens. |
| Order #: | AS-62230 |
| Unit Size: | 1 mg |
| Supplier: | AnaSpec |
| Restrictions: | Only available in Germany and selected European countries. |
| Shipping: | RT |
| Storage: | - 20 °C Darkness |
| Subcategory: | Peptides |
| More information: | Go to webpage |
Datasheet
Flyer or Brochure
315.00 € *
*All prices are net in Euro and do not include applicable taxes, shipping & handling, or other charges (e.g., customs duties).
Delivery time approx. 8 - 10 working days
How To Order

Orders can be placed by phone, fax, e-mail, or via our online shop:

After placing your order, you will receive an order confirmation via e-mail within 2 working days. If you do not receive this e-mail, please contact us by phone. Thank you! More information regarding our ordering process can be found here.

Technical Service - Product Information