AnaSpec – R&D, GLP, and GMP Grade Products for Proteomic Research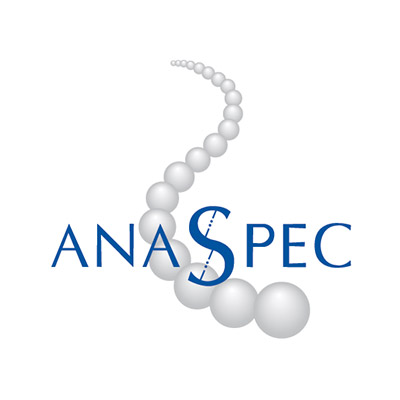 AnaSpec is a globally recognized biotechnology company offering high-quality solutions for proteomic research to the biopharmaceutical industry, diagnostics companies, agro-food businesses, academia, and governmental institutions.
The scientific team at AnaSpec is comprised of experts in the fields of peptide technology, fluorescence technology, combinatorial chemistry, and assay development.
AnaSpec is specialized in manufacturing of Peptides, Enzyme Assay Kits, Fluorescent Dyes, Amino Acids, and more. They expertly and routinely integrate individual product elements such as unusual amino acids, dyes, etc., to produce tailor-made solutions according to customer's specifications. AnaSpec's selection of in-stock catalog products focuses on multiple research areas such as Alzheimer's Disease, Multiple Sclerosis, Diabetes, Cancer, Epigenetics, and many others.
Features
Peptide Synthesis – Specialized in Cyclic, FRET, Isotopically-labeled, Lanthanide-based, and more
GMP Peptide Manufacturing – Used in Diagnostics, Ex-Vivo Cell Therapy, NeoAntigen Development, Cosmetics, and more
Accurately Measuring Enzyme Activity – Assay kits targeting a wide range of biomarkers for drug discovery and inhibitor screening
Protein iDentification – Recombinant protein manufacturing and a broad range of premium stand-alone reactive dyes, fluorophore-quencher pairs, and AnaTag™ labeling kits for varied labeling and detection applications

Recombinant Proteins & Enzymes Associated by Disease Research
Dyes & Detection Reagents
Please Browse AnaSpec Products: