Mirus Bio: Transfection Reagents & Nucleic Acid Labeling Tools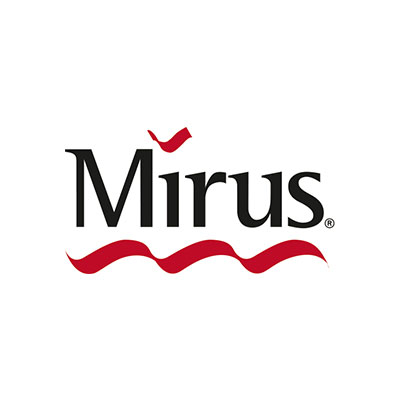 Mirus is the leading manufacturer of transfection reagents for chemical transfection, electroporation, and viral transduction. Furthermore, they have developed a unique technology to label DNA and RNA. The Label IT® Technology is a non-enzymatic labeling method that facilitates the direct covalent attachment of either fluorescent or non-fluorescent labels to any nucleic acid using a simple one-step chemical reaction.
Transfection Reagents
Transfection is the process of introducing nucleic acids (plasmid DNA or messenger, short interfering, or micro RNA) into a cell. Researchers accomplish this with non-viral methods (chemical or physical transfection), or with viral methods, commonly referred to as transduction. Researchers use chemical and physical transfection and viral transduction to explore gene expression and screening, for bioproduction of proteins and viruses, or for therapeutic purposes such as gene therapy.
The Art of Transfection (Poster / pdf)
Chemical Transfection
For ALL Transfections (Multiple nucleic acid formats & broad range of cell types):
Plasmid DNA Transfection
Cell Line Specific Transfection
siRNA/miRNA
Large RNA (Viral RNA, mRNA & CRISPR/Cas9)
Insect Cell Transfection & Baculovirus Production
Protein & Antibody Production
Electroporation
Plasmid DNA, RNA, siRNA, miRNA, and RNP Delivery
Virus Production
Lentivirus and Adeno-associated Virus (AAV) Production
Nucleic Acid Labeling
A wide variety of molecular and cellular biology procedures are dependent on a labeled or tagged nucleic acid whose behavior can be specifically studied via the attached label. Ideally, the label will have little to no influence on the behavior of the labeled nucleic acid. Mirus Bio optimized the Label IT® Technology for specialized applications including nucleic acid visualization both
in vitro
and
in vivo
.
Read More About Labeling (PDF)
Show Products
Outstanding Technical Support
FREE SAMPLES
Up to three different transfection products and one electroporation product per laboratory can be requested. Samples can be ordered via our Web Shop (product page) or via e-mail.
A tool designed to help you determine the best delivery solution for any nucleic acid into any cell type.
The Mirus Bio citations database has been recently updated and now has over 2,700 published citations using Mirus' TransIT® in vitro electroporation and transfection reagents, on 578 unique cell lines and primary cells.
Expert tips and advice directly from Mirus Bio scientists. Save time, improve results and work more efficiently.
The Mirus Transfectopedia® is a compilation of transfection methodologies. It was designed for use as a guide to learn more about transfection and to help scientists think about, plan, and conduct experiments effectively.
YouTube Videos
High Titer LV and AAV Production
High Titer Protein and Antibody Production
How Do I Transfect My Dang Cells?
Mirus Bio Transfection Solutions and Capabilities
Reagent Agent® Transfection Database
The Simplicity of Electroporation
The Simplicity of Virus-Mediated Gene Delivery
CRISPR/Cas9 Transfection
Transfection Illustrated: The Simplicity of Transfection
Transfection 101 - The Basic Mechanism of Transfection
Please Browse Mirus Bio Products: