Products from MoBiTec GmbH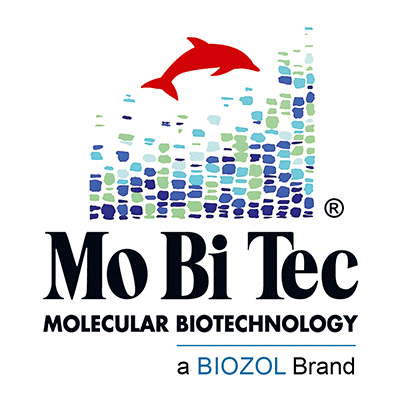 With more than 30 years of experience, MoBiTec is a leading distributor for innovative life science reagents and services in Europe. We represent a number of well-established international companies, including Mirus Bio (US), AnaSpec (US), and Echelon Bioscience (US).
Apart from being a distributor, we also have our own growing line of products. These include among others our top seller Mobicols for purification of biomolecules like proteins and nucleic acids, and our unique vector systems for protein expression in different species. Moreover, MoBiTec is specialized in fluorescence labeling and detection technologies. Our products are distributed worldwide in Germany from our home office, in other countries by distributors.
MoBiTec strives to provide both an excellent range of products as well as outstanding customer support. Whether you need assistance choosing a product or trouble-shooting an application, we are just a phone call or e-mail away.